In Community:
June 2017 Newsletter
---
Why We Do What We Do
By Pastor Craig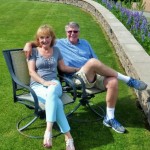 Why do we do things the way we do?  Usually we've done them that way for so long that we seldom give it a second thought.  Tradition and personal preference can sometimes be confused with right and wrong.  But as our statement of faith says, "the Bible is the final authority of all we believe and do". As long as the Word of God allows something, we have freedom.
I've been thinking about this in terms of baptisms lately.  Typically, at FBC, baptisms have been performed by the pastors but you'll remember that this past Easter some of those baptized were sons or daughters of elders and their fathers were invited to assist in the baptizing of their children.  That raised the question in my mind, "Is baptizing restricted to pastors and church leaders?"
In the book of Acts, we see Peter, Paul and Philip conduct baptisms of new believers.  These three were leaders in the early church.  But it's also clear that these were not the only people who performed the ordinance.  Acts 2 tells us that 3,000 people declared their faith in Christ and were baptized on Pentecost Sunday.  It's hard to imagine that Peter did them all by himself.  Perhaps the other apostles baptized as well.  Scripture doesn't tell us.  Later in Acts, when Paul went to Corinth, we are told that many Corinthians believed and were baptized but Paul writes in 1 Corinthians that he didn't baptize many people while he was there besides Crispus, Gaius and Stephanas.  So, who baptized the rest?  The Word doesn't say.
As I consider the question of who can baptize, I'm drawn back to the Great Commission, the marching orders that Jesus gave His disciples before He returned to heaven.  He told them to go into all the world and make disciples and then He broke down disciple-making into two parts – baptizing and teaching.  I think we would agree that the Great Commission applies to all of us and the teaching component is something we all can be involved in.  If so, isn't the other half of the Commission open to all believers as well?  I believe it is.  Don't be surprised if you see some new faces in the water at future baptisms.  It may be different than the way we've done things in the past but the Word of God allows us this freedom.
Building Management Report
By Roney Rustia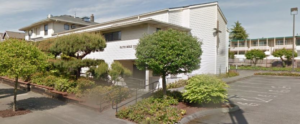 Spring brings warmer and sunnier days. With it are opportunities for outdoor cleaning and garden weeding. Our church building has been maturing fairly well, but as the years roll on there are more significant maintenance and repairs that are needed.
In December, I mentioned the need to reseal our church parking lot and restripe. On Saturday, May 13, 2017, an asphalt contractor provided me an update to a quote for resealing. In the next few weeks, I will be coordinating with the FBC staff and board for the final approval and timeframe to get this done. This work will impact mid-week church activities and possibly one Saturday. But the work is on the top of my list as it has the potential of costing more later.
Bathrooms and main kitchen plumbing and faucets are beginning to see some normal wear and tear. This will lead to replacements and draining issues. Last fall, our main building kitchen drainage system was backing-up due to grease in the sinks and floor drains. We can all help reduce the frequency of drain issues by wiping greasy pots and pans before washing them.
There are some minor projects that I will be focusing on for 2017 that you can help with.
Here is a list:
Transition our incandescent or florescent light bulbs to LED for energy savings,
Remove and thin some of the short shrubs around the parking lot at the Spring all church work day to reduce maintenance,
Beauty bark areas to increase curb appeal and reduce weeds,
Hire someone to pressure wash the exterior.
Volunteers or small groups are needed for taking on responsibility for maintenance in specific areas of the church. The more volunteers, the less physical area to manage and maintain.
I am interested in hearing from you on your thoughts of assigning areas to manage and upkeep at church. Please send your thoughts to me, Roney Rustia.
The Japanese Language Ministries (JLM) has Japanese language worship services at 9:30am and Sunday school at 11:15am.  During the Sunday school hour, we go over the sermon and share our thoughts, questions, and applications.  It's always a blessed time learning from each other and what others take from the message led by the Holy Spirit.
After sharing from the message, we usually have a study. During the Japanese worship service, we either say the apostle's creed or the Lord's prayer.  In order to deepen our knowledge about what we profess, we went through a study series of the apostle's creed last year and we have been learning from the Lord's Prayer in our JLM Sunday school since the beginning of this year.
We occasionally have guest speakers or special programs during Sunday school.   On March 19th, Ruriko Morito, who attended FBC for a short time before she moved to California and became a Christian after moving there was visiting FBC, and had an opportunity to share her testimony.  We also had two farewell parties this year, one for Ayaka Kawamori, who finished her exchange program and returned to Japan, and the other one for Mario Yamauchi, who moved to Chicago because of his job relocation.   On the same day as Mario's farewell party, the former FBC Pastor Hitoshi Shinoda and his wife Keiko visited FBC to worship and fellowship together with us.  We had the opportunity to hear how God has been working to reach out to shut-ins and those who have suicidal wishes through their work at Bible Broadcast Network (BBN) radio and chat (www.bbnradio.org).  The Shinodas officially retired from BBN and went back to Japan to be closer to their family but will continue to help BBN radio on a volunteer basis to improve the radio ministry as well as reach out to those who they chatted with through BBN chat.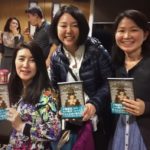 On April 9th, a manga artist, Kelly Shinozawa, who came to the Reaching Japanese for Christ Conference from Japan, came to FBC and shared her testimony and about her manga ministry (http://manga-ministry.com/en/).  She shared how she met Christ during her depression, that she lost her child at 7 months right after starting her manga ministry, how difficult it was to continue drawing, and how she came back to draw manga again.  Her manga books are reaching many children and spreading the Gospel around the world.  It was such an encouraging testimony.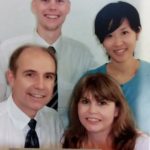 On April 30th, we had missionary couple, David and Sue Verwey, and they shared about the work they are doing through Japan Mission (japanmission.org) which was founded by David's parents, Neil and Peggy Verwey.  They work in Nara, Japan, reaching out to people of all ages through English lessons, camps, and many other ministries in local areas.  What stood out from David's sharing was the importance of seeking to match our choice with God's will.  We have many choices but when our choice matches God's will, we are free from frustration and worries because God takes care of them.  It is easier to distinguish good choices from bad choices but when there are many good choices, our prayer and desire to match with God's will and to show God's glory though the process become very important.
The 5th Sunday of a month, we usually have a meeting called ''JLM no tsudoi" instead of a regular Sunday school and it's been a great time to discuss about our ministry.  Also, when we have Aisankai (JLM lunch), we have "ai no jissen (practice of love)" and pray for those who are in need, as well as write cards for them.
JLM also has been memorizing Scripture.  When we have a joint service, we learn more about the memory verse during our 9:30am Sunday school.  After going over the memory verse, we have been blessed to hear testimonies from our brothers and sisters.
We feel blessed to be able to worship, fellowship, and learn in Japanese, our native language, as well as worship, fellowship and grow together with FBC family no matter which language we speak.
Christian Sports League
by Winston Lo
After participating in Christian Sports League (CSL) Basketball in 2016, I was inspired to form a CSL volleyball team for the first time with members of the Japanese language ministry at Faith Bible Church. Initially, the focuses were to 1) Fellowship together outside of church, and 2) Exercise and learn about how to play volleyball, a good tool that can be used in future fellowships. The team was compromised of people mostly in their 30s, and a few students including Yuka Tomioka and Misaki Kusubae, both of whom showed tremendous interest in the game and attended Faith Bible Church regularly.
Our expectations entering the season were to fellowship with each other and improve our skills in volleyball, but God exceeded our expectation by introducing new people to us. Tyler Kekona, a recent graduate of the University of Washington, joined FBC in December of 2016 and expressed interest in participating in volleyball. In addition, through my time at playing CSL Basketball, I befriended Uncle Ben Chew, a long time Christian and CSL participant whom has been passionate about outreach to the Japanese population. I was approached by Uncle Ben in regard to possibly adding him and three other Japanese students who were currently on a one year exchange program via their universities, to the playing roster. Even though we did not think of this as an outreach opportunity, God was able to make it possible.
Our roster unexpectedly reached the maximum 15 players allowed per CSL rules, which impacted the playing time allocated to each player, but that did not hinder how much we enjoyed the game. Despite the limited experience some players possessed on the team, they were frequently the most positive ones and cheered the loudest from the sidelines. On Saturdays, we would hold practices for those who were interested in improving, and also frequented an open gym on Wednesday nights to practice with local volleyball players. In addition, we fellowshipped as a team very frequently, especially after the games which we would go to Hiroo Kuge's house and enjoy dinner made by Hiromi Kuge. The dinners were great opportunities to bond with the students, and some of the team members who spoke Japanese natively were able to converse with the Japanese exchange students and challenge their faith about religion and the existence of God.
Through CSL basketball and volleyball, I was reminded by God that what we do in a ministry is like planting seeds. Even though the seeds may not grow immediately, with adequate nutrients and care they can grow into trees. Especially after these students return to Japan, through God's guidance they may be able to understand God's grace and goodness. It was a blessing to be used by God through His ministry, and we look forward to continuing this ministry next year as well. Special thanks to Hiroo Kuge for co-captaining, Hiromi Kuge, Mina Chen and Ben Chew for preparing after game dinners, and the FBC family for making this team possible.
Summer Mission: Lucia Wang
by Lucia Wang
Hey everyone! My name is Lucia Wang, I am a sophomore at Seattle University, and this June marks the end of my first full academic year of college in the U.S. Being born and raised in Taiwan, moving to Seattle has been one of the most life-changing asnd eye-opening experiences of my life, and part of that includes this new journey that God has been taking me on to bear His heart for the broken and unjust world.
This summer, I have the opportunity to participate in the Tacoma Urban Project (TUP), associated with InterVarsity, the campus fellowship that I am part of at Seattle University. TUP is a six-week long project where 20 of us (16 college students and 4 InterVarsity staff) will learn about God's love for the city, serve people in Tacoma's poorest neighborhoods, and engage with problems in the city including: poverty, crime, racial conflict, homelessness, and the fear that surrounds these issues. We will be separated into smaller teams amongst the 20 of us, and my team will be working with the Tacoma Rescue Mission—exploring the nuances, complexities, and diversity of work of a large non-profit, getting to know women and children in transition and helping to provide services at the shelter as well as working on a broader institutional level to explore equity for those transitioning out of homelessness.
By participating in this program, I hope to begin to cultivate a lifestyle of justice, grow in courage, self-awareness, and an understanding of Jesus' heart for the marginalized in our society. I also hope that through TUP, I will be more aware of the injustice around me, and that my awareness will turn into loving, godly action.
I am excited to invite you all to be a part of this transformational time, not only for me but the community that I will be serving as well. If you would like to partner with me through prayer, support me financially, or if you have any questions, please feel free to e-mail me at: lucia.wang528@gmail.com
Blessings,
Lucia Wang
(408) 718-3066
Summer Mission: Kalei Sur
by Kalei Sur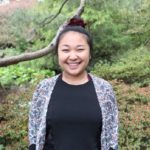 Hello Family and Friends,
I hope you're doing well! Here in Washington, I am finishing up my second year, in the Civil Engineering program at Seattle University. This year through InterVarsity Christian Fellowship, I started to lead a weekly Bible study in my apartment with my roommate. In the passages we have studied, God's heart for justice and for the marginalized has opened my eyes, and has sparked a desire in me to serve the poor, and those affected in the unjust systems that are in place today. In a program called the Tacoma Urban Project (TUP), which is a short-term mission that I have felt called to do this summer, I will be living directly in these communities, sharing God's love, and learning about how I could better serve them. I really believe that awareness and empathy calls for action in the Kingdom of God. TUP is a six-week mission trip that gives college students the opportunity to explore issues of poverty, race, and injustice through studying scripture, and living directly in the communities that we will be serving. The six weeks will be spent working with a nonprofit organization, loving and serving the neighborhood. By being a part of TUP, I hope to begin to cultivate a lifestyle of justice, to grow in courage, and to have an understanding of what ministry looks like in the city. Your partner-ship spiritually would mean so much to me for my mission. Knowing that I'll have people praying for me during my time in Tacoma will definitely give me comfort and peace in all that I will be doing—further allowing me to be continually growing in relationship with God. Please pray for my team and I to connect well with the community we will be serving, and for us to reflect God's love on to all the people we meet. Thankfully, as of last week I am fully funded, and if you would like to be a part of my email list to stay updated with my mission, email me at surk@seattleu.edu. Thank you!!
-Kalei Sur
Summer Mission: Westin Saito
by Weston Saito
Hi FBC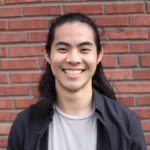 fam!
I'm really excited to share what I'll be doing over this summer with you!
I will be finishing my junior year this spring at Seattle University majoring in Mechanical Engineer-ing, and it truly has been a transformative experience. While many decide to take on internships and jobs with engineering firms this summer, I strongly feel that God has been calling me to venture into China through InterVarsity Christian Fellowship (IVCF)!
Through my time in college, IVCF has been a great way for me to meet other Christians in my community as well as to share God's love on my campus and in my community. I feel that it is imperative for me to spread that love that I have so graciously been overwhelmed with, and so I will be spending four weeks (7/7 – 8/4) Lanzhou University, living intentionally and communally with Chinese college students and my team (who are also with IVCF).
Specifically, we are going with the intent of exchanging cultures as well as giving them a way to practice their conversational English on a day-to-day basis. We will talk daily about things like prom, high school, marriage, and sports and give them an opportunity to experience the US without having to travel out of the country. Alongside that we will be spending every day, all day with them building relationships with these students, getting to know them on deeper levels.
While on our trip there will be a lot of things I'd love prayer for if you could: Safety and health for my team, open hearts from the participating students (me included!), blessed conversations and relationships, and grace in partnering with the Chinese government (visas, passports, etc.).
If you would like to partner with me in my mission, or simply have a question to ask, feel free to email, text, or call me!
Blessings!
Westin Saito
(808) 780-6486
saitow@seattleu.edu
Bill's Book Blurbs
by Bill Hamasaki
MVP Book – Mere Christianity by C. S. Lewis
C. S. (Clive Staples) Lewis "was one of the intellectual giants of the twentieth century and arguably the most influential Christian writer of his day." His books have influenced the lives of a countless number of people, including many who became Christians after reading this book. He is also the author of many other great books, including The Great Divorce, The Abolition of Man, The Problem of Pain, A Grief Observed, and The Chronicles of Narnia series.  Even though he died in 1963, his books are still very popular and influential to this day.   From my reading, I would say that he is by far the most quoted Christian author because of his brilliant thinking and writing on the subjects he addresses.
"As a young man, C. S. Lewis had served in the awful trenches of World War I and in 1940, when the bombing of Britain began, he took up duties as an air raid warden and gave talks to men in the Royal Air Force, who knew that after just thirteen bombing missions, most of them would be declared dead or missing.  Their situation prompted Lewis to speak about the problems of suffering, pain, and evil, work that resulted in his being invited by the BBC to give a series of wartime broadcasts on Christian faith.  Delivered over the air from 1942 to 1944, these speeches eventually were gathered in the book we know today as Mere Christianity."
A popular quote from this book:  "I am trying here to prevent anyone saying the really foolish thing that people often say about Him: 'I'm ready to accept Jesus as a great moral teacher, but I don't accept His claim to be God.'  That is the one thing we must not say.  A man who was merely a man and said the sort of things Jesus said would not be a great moral teacher.  He would either be a lunatic-on a level with the man who says his is a poached egg-or else he would be the Devil of Hell.  You must make your choice.   Either this man was, and is, the Son of God:  or else a madman or something worse.  You can shut Him up for a fool, you can spit at Him and kill Him as a demon; or you can fall at His feet and call Him Lord and God.  But let us not come with any patronizing nonsense about His being a great human teacher.  He has not left that open to us.  He did not intend to."
This book is an eloquent and masterful defense of the Christian faith that has stood the test of time.  Hope to see you in the library!
Sacred Road  – Yakama Nation Summer Mission Trip
7/1/2017 – 7/8/2017
Vacation Bible School
7/10/2017-7/14/2017 | 10:00AM – 12:30PM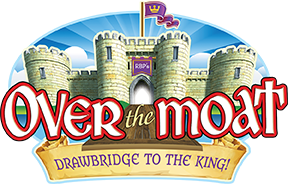 Check-in: 9:50am, Family Lunch: 12:30-1:00pm
Closing session right after morning session on Friday.
Age: 4 years old through upcoming 6th grade
Registration: http://fbcseattle.org/forms/2017-vbs-registration/
VBS Meetings: June 11, June 25, After service, Skybridge
We need help in all areas.  If you are interested in helping out with this year's VBS, please contact Sue Machida.