In Community:
January 2017 Newsletter
---
Good is Great
By Pastor Craig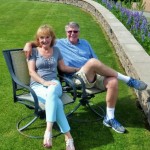 One thing leads to another.  That's the reason that most of our projects grow in size and scope as things progress.  That's the reason that most things take longer than we anticipate.  That's the reason given by kids for doing things they shouldn't – that one thing led to another.  But it's also the reason that the sixth fruit of the Spirit follows the fifth; why goodness follows kindness.  Kindness is an attitude of the heart while goodness is the action produced.
To more fully understand what goodness is, we need to keep in mind the exchange between Jesus and the rich young man in Mark 10.  The rich man was a seeker and he came to Jesus with a legitimate question, not one of the trick variety that the Pharisees and teachers of the Law continued to pose Him.  He asked, "What must I do to inherit eternal life?"  But before asking the question he addressed Jesus as "Good Teacher".  And before answering the question, Jesus posed another one to the rich man.  He said, "Why do you call Me good?"  "No one is good – except God alone."
Goodness is basically carrying out the works of God in the world around us; and those works stem from a heart that is molded by kindness.  The Holy Spirit's presence in our lives empowers us to do "good works" or God's works on His behalf.  In our homes, at school, in our neighborhoods, at work, wherever we are and wherever we go we are Christ's ambassadors, acting in the Lord's place.
There is a story about a group of Christians in post – WWII France.  Their church had been damaged during the war, including a statue of the Lord Jesus.  The feet and hands had broken off when the statue had toppled during fighting in the village.  When the villagers made plans for repairs they intentionally opted to not restore the statue of the Lord.  "We never want to forget that we are the hands and feet of Christ" was the reason for their decision.  They wanted to be a church known for goodness.
We've all heard the saying "God is good all the time and all the time God is good".  This new year may we be the expression of God's perpetual goodness as we bear fruit with Him.
---
Seniors Christmas Celebration
By Kevin Chan
It sure got cold quickly this year and it wasn't even winter yet. The Thursday night before our Seniors luncheon, we had our first dusting of snow in the Seattle area. Praise the Lord that all the snow had melted and it was all clear on Saturday morning, December 10th for all our guests to arrive safely.
It's been a couple years since Kenji Kumai cooked prime rib for all our seniors, so we thought it's time to do so again! This time, it was under the care and watchful eyes of Sue Machida that multiple large racks of prime rib were cooked to perfection in the FBC ovens. Many delicious aromas filled the kitchen, as the team got busy cooking and preparing!
The fellowship hall was warm and festively decorated throughout with guest seating for 100+. Our young helpers were busy preparing the holiday punch. As our guests arrived and quickly stepped in from the cold, they were warmly greeted at the door. The kids went around the room serving cups of punch to all our guests. Eddie Sandico also went around offering everyone hot coffee and tea. The room quickly filled up with everyone before you knew it, all ready to have fun.
As usual, Watson Louie (with Kaleo Chan's help as spotter/witness) started the festivities off with an ice-breaker game. This time, the game was called "Heads or Tails?" It's literally a 50/50 chance throughout, as all our guests would stand up and placed their hands on their heads or on their tails as they guessed the outcomes, as Watson flipped the coin each time. Walter Fukuyama was the last person standing for the individual round, so he won a big bag of snacks! It's a good thing too, as his table didn't win the table/team round. It was table #8 that won the team round and the privilege of being first to the buffet line.
Just before lunch, Pastor Mike took a few minutes to read the Christmas story to everyone! And then he prayed giving thanks to the Lord our God for everything, for our time together and His blessings upon our food. Our menu included: prime rib, rotisserie chicken, mashed potatoes and gravy, sushi, roasted vegetables, cabbage salad, sweet rolls, fruit platter, and guava cake for dessert!
Jim Spray always likes to tell jokes after lunch and before his aerobics. He told everyone that he and his 10 year old granddaughter, Kaycie, were having a little debate as to whether there really are "giant" pandas. Jim insisted that pandas are simply bigger sized, cute and cuddly fur balls. But when they had looked it up on the internet, Jim was surprised to find out that pandas do get up to 350 pounds. Therefore, there really are giant pandas! From then on, Jim conceded that Kaycie was correct! Now, Kaycie loves to go around saying "GIANT PANDAS, GIANT PANDAS!!"  Now, the joke… Q: Why did the chicken cross the road? A: He wanted to get to the other side, of course. Q: So, why did the chicken cross twice? A: Because he was a dirty double-crosser! Q: So then, why did the giant panda cross the road? A: Because he was glued/stuck to the chicken! Wow, that must have been one big and strong chicken! Everyone got a good chuckle as they rolled right into the aerobics time.
Pastor Mike led everyone in singing Christmas carols, which included: Let It Snow; O Come All Ye Faithful; Joy to the World; and Away in a Manger. Yumi Griffin and John Iwai blessed everyone with a beautiful and special music performance. Yumi and John did a duet of "Panis Angelicus". And then Yumi did a solo of "The Lord Bless You and Keep You".  Wow!!
We were very privileged to have Dr. Jack and Helen Akamine share their testimony with us! Many people have said that Jack is a soft spoken, true gentleman and a man of few words. When Jack came up, he smiled and simply said that after he and Helen met, he knew that she was the one! They decided to marry after three weeks and got married after six months (that was 60 years ago). He attributes all his successes to Helen and thanks the Lord for her!!  And then he politely turned the microphone over to Helen! Wow, what a gentleman indeed!!
Helen smiled at Jack and all the guests, as she started off joking: "When we were younger, we held hands because we were love birds. Nowadays, we hold hands to simply keep each other from falling down!" Everyone laughed!  Helen took a moment to introduce her long time and great friend, May Mar, from the Seattle Chinese Alliance Church. May was a member of FBC more than 50 years ago (until they started their new church). Nowadays, May is retired and has moved back to her native Guangdong Province in China at the Lord's calling. She is doing great work for the Lord there.
When the Seniors committee asked the Akamines to speak at this luncheon, Helen brought it up with their prayer group indicating their intention to decline. The group cried out in unison, "…No, you've got to share!" Grace Spray said bluntly, "…You almost died five years ago! You better speak now!" Everyone laughed! "So, here we are!" Helen said.
Helen pointed out that Psalms 103:1-5 (NKJV) best describes their testimony. Six years ago, Helen tripped on the stairs outside their house and hit her head, lost consciousness, lost a lot of blood and thus required emergency surgery. Dr. Gary Kato explained at the time that three things can happen as a result of the fall: (1) She could die. (2) She could have brain damage and end up in a nursing home for the rest of her life. (3) She could be healed completely. Many have prayed for Helen and God graciously answered. After 4 months, she was completely healed and referred to as a "walking miracle".  For Helen, these past six years have been spotted with additional falls. And with each time, the Lord is faithful in healing!
This past June, as Jack and Helen celebrated their 60th wedding anniversary with their children and grandchildren at home; Jack also tripped and fell near the front door, breaking his neck. Jack has since completely healed. Helen joked, "Since all of this has happened, we've completely stopped using the main entrance to the house (with the stairs) and have since only gone through the basement entrance (with no stairs).
Jack was diagnosed with cancer of the tongue earlier in October, requiring surgery and has since been treated. His follow-up indicated the surgery as being successful. However, the surgeons have advised the additional removal of some lymph nodes would be necessary to prevent the possibility of reoccurrence. Therefore, Jack's upcoming surgery on January 4th will be more invasive/serious, so please be in prayer for the Akamines and for the doctors. Helen stated that, in all of these experiences, the Lord has always been gracious in being with them. She referred to Isaiah 43:2-3. In the 54 years that Helen has trusted the Lord as Savior, she has never ever doubted His love or salvation.
Helen also referenced John 10:10. When she came to know the Lord in 1962, the Akamines were attending the Seattle's World Fair with their children. Jack had already accepted the Lord five months prior. A sweet counselor from the Sermons from Science booth named Mrs. Louise Jovich led Helen to Christ using the simple Campus Crusade for Christ pamphlet, "The Four Spiritual Laws". Helen told everyone that becoming a Christian is a supernatural act that cannot be understood by our natural minds. We have to be like children, exercise simple faith and trust Jesus in what He says. He is the one who does the work. Our place is to trust Him by faith. Helen urges everyone who hasn't yet done so, to be sure to ask Jesus to come into their lives today. The Bible says, "Today is the day of salvation". In closing, Helen refers back to Psalm 103 again, "…Let all that I am praise the Lord. With my whole heart, I will praise His Holy Name."
Pastor Craig came up and told everyone, we might hear all this and say "Wow, what did you do wrong, as to have all these falls and brokenness?" He referred us to Roman 8:28, "We know that in all things God works for the good of those who love Him, who have been called according to His purpose."  Jesus can make such a difference in our lives! May we all be blessed!
---
LORD's Table 2016
By Jo Valberg
Welcome to FBC's The LORD's Table!
The following note is from 11/23/16 team's email in preparation for the event at the feeding's 6th & Columbia site.
Over the past year, through each month's 4th Wednesdays, we estimate feeding 2,000 participants. God has faithfully provided prep and serving helpers; each month we give Him thanks for generous helps, and we in turn are abundantly blessed…"it is more blessed to give.' We're thankful for FBC's funding of $150/month, for prayer support, and Christ's body cheerful giving to His ministry from the Regulars, College/Career, and ROCK groups.
'To God be the glory, great things He has done!'
-Jo Valberg in behalf of Kay Abe & FBC LORD's Table
—- From 11/23/16 team's email —–
Dear LORD's Table ministers,  'It is all orchestrated by the Holy Spirit! And He chooses each one to participate at His Table,' declares Kay. We look forward to His workers serving in the joy of the Lord, in His strength.
A blessing….Grace found a good buy on hamburger; we'll serve Chili w/ Beans over Rice, Green Salad w/ added Veggies, Fruit Salad, Bread, Cocoa/Beverages, & Dessert.
Smiles and high-5's to Leon for his faithful serving in cleaning containers & carafes from the serving site… a big thank you!  Also to Grace, Randi and Sam for their cleaning and tidying the kitchen after meal prep… bless-ed!
Let's pray for His Spirit's preparing hearts of each one receiving the blessing of food/drink and care.
Because of His great salvation,
-Kay Abe/-Jo Valberg
The schedule:
6:00pm  Start prep & cooking at FBC kitchen;
7:15pm  Pickup supplies to set up serving site tables, utensils, lighting (Alan & Alisa);
7:30 pm Group leaves the church with food and sets up serving line;
8:00pm  Prayer circle of volunteers; open serving line
8:55pm  Close serving line; break down tables, return supplies to cars, gather for prayer circle.
For safe food handling please review:
"Food Safety is in Your Hands" (6 mins, 8 sec)
http://www.kingcounty.gov/healthservices/health/ehs/foodsafety/videos.aspx
---
College Young Career Updates
By Danny Cohen
Hello Faith Bible Family!
What a time to be alive! The college and young career group has been very busy this holiday season and I'm sure you are wondering what we have been up to, other than taking up most of the pews on the right side of the sanctuary. In back-to-back months we have had two classic fellowship meetings: our Thanksgiving dinner party and our Christmas Party. Both meetings were held in Lynnwood at the Tsuji Residence and I will go over some of the highlights of both of these amazing nights.
Thanksgiving Party – Thanksgiving without turkey is usually a nightmare for most. However, we had more than enough delicious food to go around – this year's staple protein was replaced with juicy rotisserie chicken. In a way, Thanksgiving without turkey seemed insignificant because of the great time we had with our church family. We not only had a time of worship led by Justin Kumai, but Jennifer Tsuji and the students that went on the Sacred Road Mission Trip to Yakama, also coordinated a time to package gifts for the children there. With hundreds of new toys that were donated by our group, we were able to prepare 26 gift boxes! We then made several groups and played Thanksgiving sculptionary and trivia. While John Tsuji expected everyone to be amateur sculptors, he and everyone else were so surprised when it came down to the trivia. Elsa Brouwer put her team on her back by single-handedly answering almost every question correctly. However, the true highlight of the night was in the time of sharing. We ended our time together by uplifting our thanks and entering a time to reflect on all that God has done in our lives. It was truly a blessing and after each person shared, it just sparked another to share their story of Christ working in their life and how grateful they were.
Christmas party- It isn't a FBC Christmas party without some curry katsu (my personal favorite). And sorry if it seems like I only talk about the food every time I write for the Grapevine, but it was seriously so tasty. People came to the Tsuji household this year in festive outfits and I'm not joking when I say that I don't think I ever saw someone frown. We stuffed ourselves with an impressive Christmas spread and then we grouped up again and played a Christmas edition of sculptionary – replacing the dough with red, green, and white m&m's. This is surprisingly difficult. We followed each round with a "family-feud" activity where we guessed what the children of FBC answered to John Tsuji's holiday questions. The best part of this game was not guessing the answers but guessing which kid gave each answer. I personally tried to think like Takumi, but I realized he probably thinks in Japanese. Afterward, we corporately read the story of the greatest gift that this world has ever received – Jesus Christ our Lord and Savior (Luke 2:1-18). This really put things into perspective as we transitioned into our annual gift exchange. Alongside coveted Starbucks gift cards, candy, and snacks (what else do college students need?), some noteworthy gifts this year were: a dollar stapled to a brown lunch bag, 5 lb bag of Haribo Grapefruit candy, a blanket, and a heartfelt, handwritten Christmas card of encouragement (that came with a tiny elephant). It was a great time to celebrate Christ that night.
---
CSL Basketball with JxJ All-Stars
By Hiroo Kuge
This year, I coordinated and captained a team that is completely different from last year at Christian Sports League (CSL) Basketball ministry. Last year, we had a team with young guys that were around my age or slightly lower (around 30), but this year, we had a team mainly with young Japanese students that study English for 10 months in the US. They belong to HTC (Hospitality and Tourism College: I think the name changed this year), a training school for working in hotels, airlines, bridal, or travel industries that use English.
Our team had 14 members overall, and 10 of them were the students from HTC including 4 women players (we were the only team that had women players).  Winston Lo (from FBC) stepped up to be the assistant captain. There are 3 leagues and we played in the B league (A league is competitive, B league is less competitive, and Legend league is for the those over 40).
Before each game, there was a time of sharing and prayer, and all the students were exposed to Christians sharing every week. We also finished with prayer. For most of the students, it was their first time to hear the Gospel, listen to prayers, and get to know Christians.
The great thing about our team is that we had a lot of fellowship outside of just playing basketball. We had dinner together almost every week, either at our house or at a restaurant. I had a chance to talk deeply with some of the students when I was giving them a ride, and 3 students became very interested in Christianity.
Some students came to our FBC worship service a couple of times and to the JLM fellowship time as well as small group at our house and JxJ ministry. I had a lot of opportunities to talk with these students, and came to know them very well, and when we have a good relationship, it is easier for them to listen to the Gospel.
On 11/27, eight students came to our English Worship Service. We had lunch fellowship and CSL celebration at the fellowship hall after the service, together with the Nights team (FBC College students team captained by Ryan Tsuji) and with Fish Guys team (FBC Legends team captained by Steve Machida). We had lunch, some games, a short message, CSL highlight video (20 minutes) and had a great time.  To some students, this was their first time ever in their life stepping into a church.
There is not much more time that they will spend here in Seattle, but I would like to keep our relationship with the students so that they will, someday, accept Christ and become true family in Christ.
At last, I would like to thank my wife Hiromi who cooked so many meals for the students, almost every week. I would also like to thank Winston for being the assistant captain, and supporting every aspect of the team.  Thank you to all CSL staff members including Brain Watanabe and Mike Hansen for preparing and providing this opportunity. I would also like to thank everyone who supported this ministry including those who gave rides to the students, those who helped cooking, and those who supported us with prayer. Again, thank you so much!! God is Good!!
---
Bill's Book Blurbs
By Bill Hamasaki

New Book for January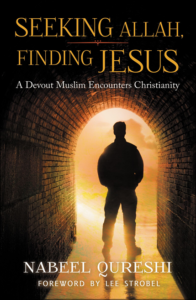 Seeking Allah, Finding Jesus by Nabeel Qureshi
In the battle of worldviews engaging our culture today, the religion of Islam has made major inroads into our society.  In much of the news media, Islam is often seen as a religion of peace and Christianity as radically extreme and intolerant.   With such differing perspectives, what would draw a devout Muslim young man to the person of Christ?
In this book, the author shares his dramatic journey from Islam to Christianity and " how he developed a passion for Islam before discovering, almost against his will, evidence that Jesus rose from the dead and claimed to be God."  In this deeply personal and heart-wrenching account, he provides an intimate look into his loving Muslim home and the tremendous cost of his commitment to follow Jesus.
He writes, "The pages that follow contain my most powerful memories and personal thoughts, my very heart poured out on ink and paper.  By reading this book, you will enter into the circle of my family and friends, take part in the bliss of my Islamic youth, and struggle with me through the culture clash of being an American-born Muslim.  By looking over my shoulder, you will be privy to the offensiveness of Christianity to Muslim eyes, begin struggling with the historical facts of the gospel, and feel the ground that shook beneath me as I slowly learned the hidden truths of Islam.  By reading my personal journal entries, you will encounter the visions and dreams that gave me the spiritual confidence I needed to approach the Bible as the Word of God.  By reading this story, you will travel with me through life and know me intimately, and I pray you will be transformed as I was by an encounter with the living God."
The author is a speaker with Ravi Zacharias International Ministries.  He holds an MD from Eastern Virginia Medical School, an MA in apologetics from Biola University, and an MA in religion from Duke University.  He is pursuing a PhD in New Testament from Oxford University.
---
Children's Musical- Christmas 2016
On December 18th, FBC children, the first through sixth graders, presented the Christmas musical "Meet Me at the Manger." Thanks to the production and crew members: Tiana Cheung, Dawn Hamasaki, Megan Hamasaki, Rieko Kato, Daniel Mayeda, Lauren Mayeda, Patty and Paul Mayeda, and Alisa Williamson.   Special thanks to Nancy Fujimoto, Pastor Craig and Lois Swanson, and Daniel Mayeda for their help with the video project.  Thanks also to Bradley Fujimoto, Daniel Mayeda, Lauren Mayeda and Megan Hamasaki, who assisted with the program and participated in this musical when they were in the Children's program thirteen years ago! (partially copied from the musical program)
---